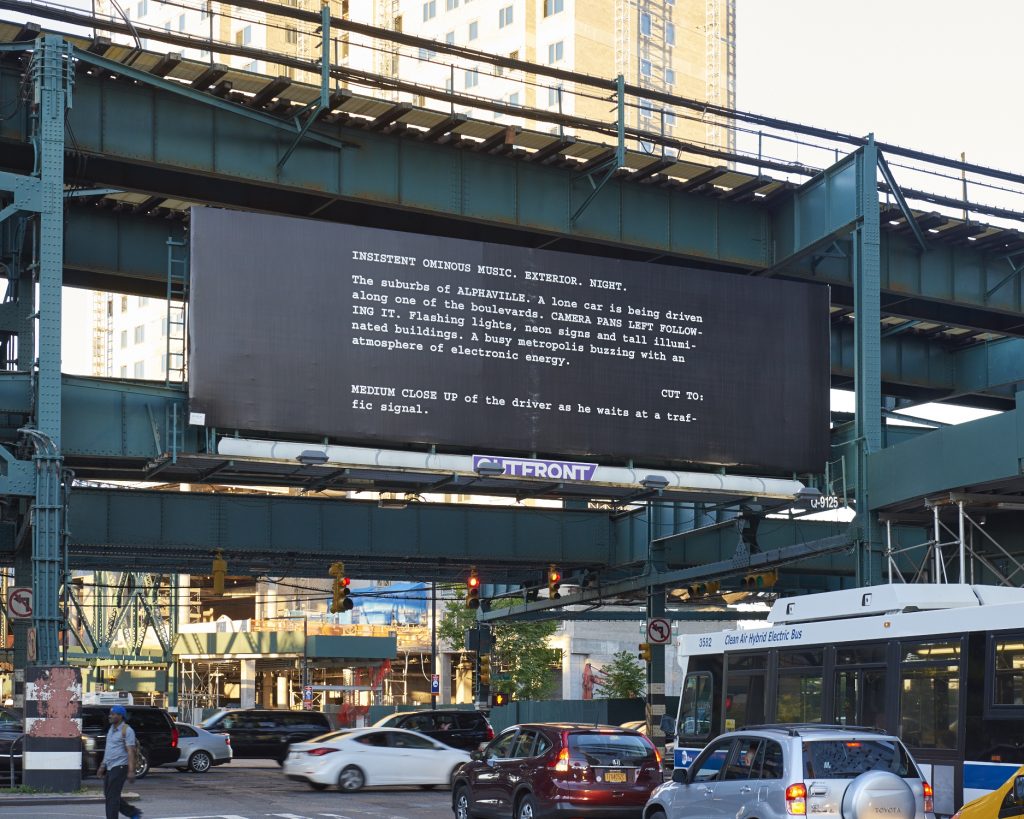 Words Like Love: Alphaville, First Scenes was installed on a 14-by-48-foot billboard over Jackson Avenue at the intersection of Queens Plaza in Long Island City. The work is a textual interpretation of the opening scene of filmmaker Jean-Luc Godard's Alphaville (1965), an iconic science fiction/noir film that describes a futuristic dystopian society controlled by a supercomputer. Re-translating the film back into a screenplay, the project stresses the descriptive and prescriptive function of scripts: the text in this case is made to both mirror its surroundings and, to some extent, dictate the reality we see before us. Through its prominent placement over a busy intersection in Queens, the billboard points to how texts mediate public space and social life while locating critical and resistant capacities in the acts of reading and interpretation.

It was commissioned by SculptureCenter (New York).
Alejandro Cesarco's exhibition "Other Recent Examples" is on view at Artium Museoa from March to September 2023.